January sales were up 5.6% to January 2016. The top 3 growth businesses were gasoline, internet retailers and health & personal care stores:
Gasoline posted a 14.2% increase year over year as price increases have set in.
Non-store/online retailers posted a strong 12.0% gain over last year.
Heath and personal care stores posted an increase of 8.5% year over year monthly gain.
One point to note is the food services (restaurant and bars) now exceed the general merchandise category of warehouses and department stores.
On the downside, the bottom 3 included:
Department Stores multi-decade decline continues but was muted vs. previous months only down 3.2%.
The Electronics vacuum of sales to online continues with a decline of 1.3%.
Sporting goods, hobby, book and music stores saw a decline of 0.8%.
Overall a very strong report even when excluding the massive spike in gasoline. Traditionally weak categories even saw muted weakness compared to last several months. When looking at the recap of 2011 through 2016, the overwhelming themes remain:
General merchandise struggles with the department stores
Non-Store internet retailers and Restaurants/Bars continue to ascend and gain at the expense of others and capture the overwhelming majority of growth.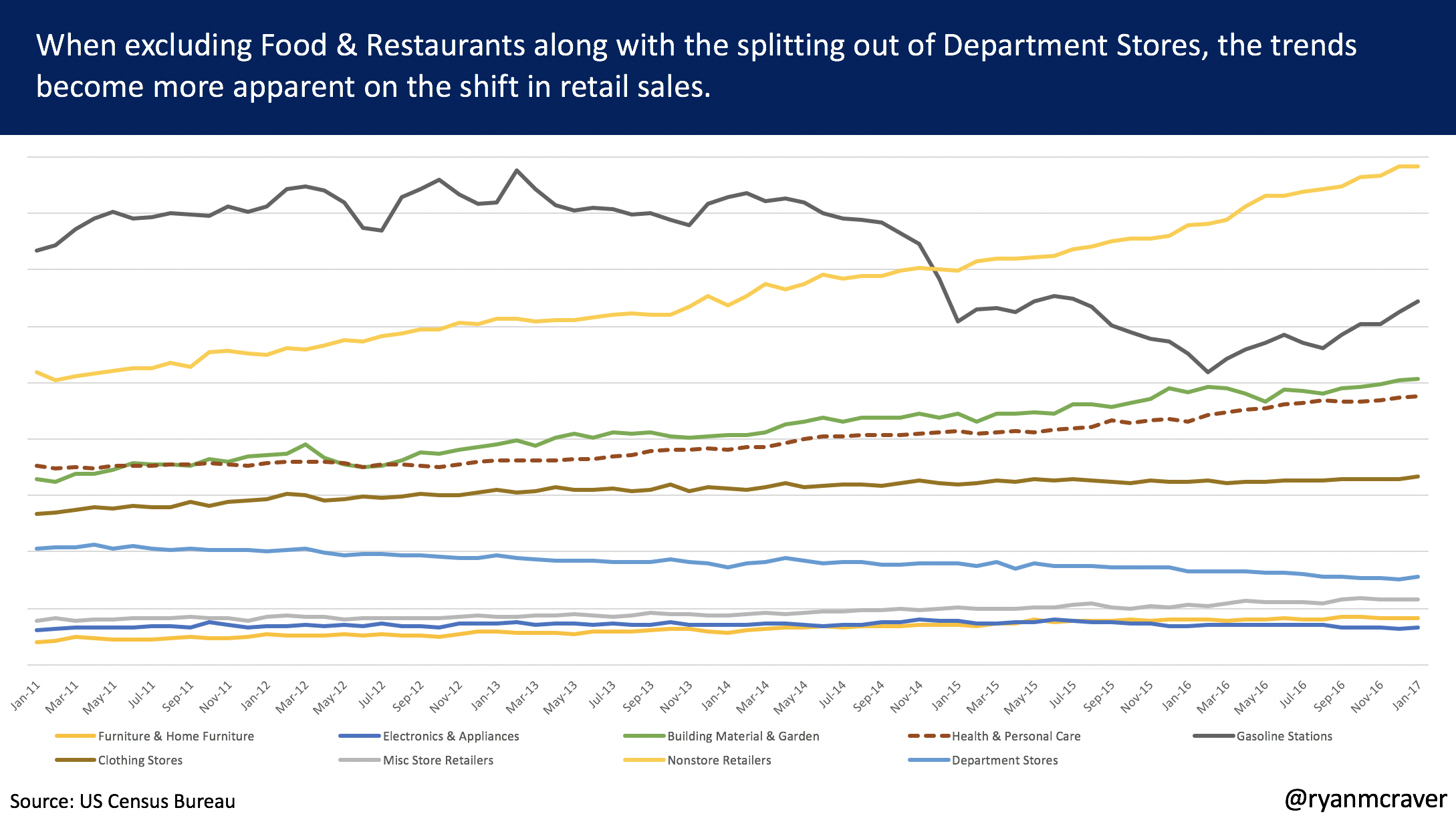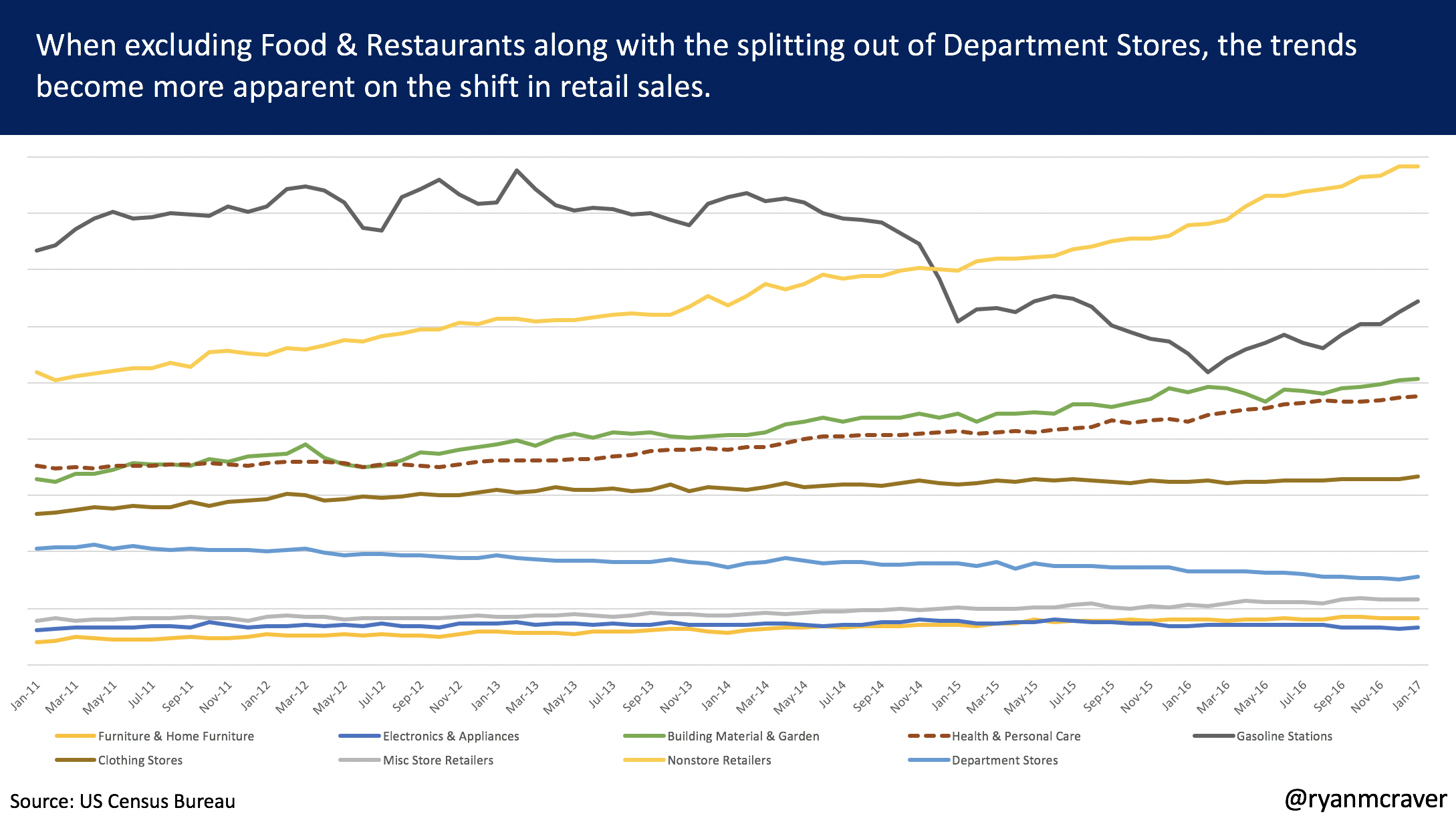 December Retail Sales were posted here.